GuangdongInspection® proposes you to assess the risks of your purchase and if necessary to improve the performances of your suppliers. We propose you three kinds of audits: First Assessment Audit, Monitoring Audit and Social Audit. Contact us to arrange your audit in Asia.
Audit in China: The Social Audit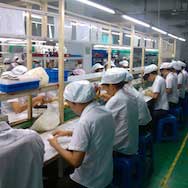 What is a Social Audit (SA)?
A Social Audit (SA) is conducted to investigate whether your Chinese supplier is complying with acceptable worker rights (SA 8000).
What does a Social Audit (SA) offer?
An experience Social Auditor can be dispatched to your production site to see whether they are adhering to internationally recognized social accountability standards (i.e. SA8000). We work with our clients to establish a baseline for auditing supplier social standards compliance in creating and maintaining a 'decent workplace.' If your organization values social consciousness, then it is imperative that some effort is dedicated towards ensuring that workers on your production line are guaranteed and protected with basic human rights.
What do we look for during Social Audit?
We look for the following items:
● Child labor
● Forced labor
● Health & Safety
● Freedom of association and right to bargain
● Discrimination
● Disciplinary practices
● Working hours and Environment
● Compensation
● Management Systems
Following the audit, we come up with an action plan that outlines corrective measures that can be taken to address any of your supplier's shortcomings with respect to social accountability standards.
Why should I request Guangdong Inspection to perform a Social Audit?
Corporations and consumers alike are becoming more conscious of the importance of social accountability and the need for a sustainable consideration when it comes to procurement or purchasing. Corporations can no longer afford to risk damaging their reputation/brand by making poor decisions in this respect. The cost of ignoring this aspect of procurement can be devastating to your organization's bottom line.
Overview

:
● Avoid poorly performing factories.
● Establish a sustainable supply chain from the source.
● Gauge your supplier's compliance with SA8000 social accountability standards.
● Make better sourcing decisions by comparing supplier adherence to SA8000.
● Demonstrate to your customers that you're a socially conscious organization.
● Save time, money, and a potential PR nightmare!
<![if !supportLineBreakNewLine]>
<![endif]>
Where do we audit?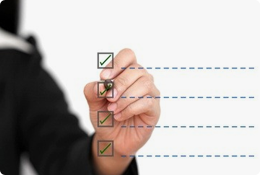 We carry out inspections / factory audits in most cities of China:
Audit in Shenzhen, Dongguan, Guangzhou (Canton), Foshan, Zhongshan, Zhuhai, Ningbo, Shanghai, Qingdao, Shenzhen, Tianjin, Wenzhou.