GuangdongInspection® proposes you to assess the risks of your purchase and if necessary to improve the performances of your suppliers. We propose you three kinds of audits: First Assessment Audit, Monitoring Audit and Social Audit. Contact us to arrange your audit.
Audit Services: First Assessment Audit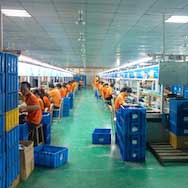 What is a First Assessment Audit

in China?
The First Assessment Audit (FAA) is a single-day supplier inspection service that takes place prior to ordering from a new Chinese supplier. This quality control service is performed at the supplier's site (available in Mainland China).
What does FAA offer?
Although our main offering is the 2-day Full Monitoring Audit (FMA), the First Assessment Audit (FSA) is based on the same standard, ISO 9001. We especially recommend a FMA if this is the first time you are engaging a Chinese supplier. This can help your company establish a strategic relationship with your supplier by assuring that they understand your needs and that they have production capacities to answer them. This aspect cannot be understated in today's complex globalized sourcing environment. It is important that both parties work towards a common goal.
Overview

:
● Avoid poorly performing Asian suppliers.
● Make better sourcing decisions
● Audit suppliers for proper documentation (i.e. certificates and licenses).
● Evaluate your supplier's manufacturing capabilities
What do we look for during a First Assessment Audit?
1. Quality Assessment: We will visit the production site and give you a first-hand report on your factory quality control measures
2. Factory Snapshot: official business name, ownership, organization chart, contact details, production line status, production capability and capacity
3. Human Resources: policies, management, and working/accommodation conditions.
4. Experience: business history, client information, available samples
5. Documentation Verification: review of licenses and certificates
Why should I request Guangdong Inspection FSA quality service?
Arranging a visit to your Asian supplier's production site by one of our professional auditors is the only to verify whom you're working with. Its value cannot be understated.
Where do we audit?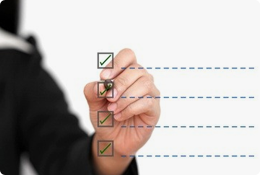 We carry out inspections / factory audits in most cities of China:
Audit in Shenzhen, Dongguan, Guangzhou (Canton), Foshan, Zhongshan, Zhuhai, Ningbo, Shanghai, Qingdao, Shenzhen, Tianjin, Wenzhou.