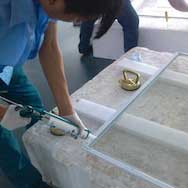 What is Production Monitoring (PM)?
During Production Monitoring, GIS® evaluates the operators involved in your production process to determine whether they are capable of executing your instructions properly.
What do we look for during PM?
We examine the supply chain, the production lines and manufacturing processes required to produce your product meanwhile advising your supplier on best practices and inspecting output.This phase of our quality control takes place during the production process. This allows you to schedule exactly when you need us to be present at the factory of your chinese supplier.
What does PM offer?
Production Monitoring gives you more control over your product(s) manufacturing process. This phase takes between after the Initial Production Check (IPC) and the Final Random Inspection (FRI). A Western expert will be dispatched to your supplier's site with a checklist of your expectations. This service is available for request at anytime during production. However it is recommended for implementation after 10% of your order has been produced or after your supplier has failed a pre-scheduled inspection.
Overview

:
● Real-time supervision of your production process.
● Daily feedback from a Western Inspection Professional.
● Gain real insight into your supplier's production capabilities and quality control inspections.
● Have the benefit of early warning signs and correct course if necessary
● We inspect production materials, machinery, and operator competency.
Why should I book this quality control service?
If you want more frequent quality checks and feedback, Production Monitoring (PM) is right for you. Because you don't know what resources your vendor and Chinese factory will put into producing your orders, this is a great way to get constant feedback on the production process. Our Production Monitoring service helps you to avoid unexpected costs and delays and ensure that your production process is running smoothly.


Examples of products that we inspect:

Where do we inspect?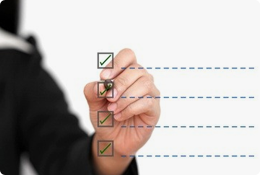 We carry out inspections / audits in most cities of China:
Quality control in Shenzhen, Dongguan, Guangzhou (Canton), Foshan, Zhongshan, Zhuhai, Ningbo, Shanghai, Qingdao, Tianjin, Shenzen, Wenzhou.
Available configurations: