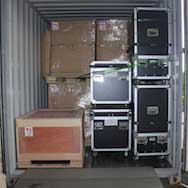 What is a Container Loading Supervision (LS)

?
Container Loading Supervision (LS), or container inspection, commences precisely when your Chinese supplier is about to load your goods inside a container. During this time, GIS® will oversee the entire process, which usually takes place at the production site, however, we can also perform this service at your freight forwarder's site.
What do we look for during LS?
During LS, we check: quantity levels, quality of packing items, container inspection, loading inspection process (carton inspection, filling, levels, etc.) packaging and labour.
Note: comprehensive inspections including product specs, labels, marks, and appearance require a full standard inspection service request such as IPC or DUPRO.
Benefits of LS:
Loading Supervision (LS) gives you the peace of mind that your product was packed, loaded, and shipped correctly and efficiently as their arrival might days or weeks depending on their final destination.
Overview
:
● Container status confirmation
● Product Confirmation
● Quantity confirmation
● Handling confirmation (mitigating breakage)
● Real-time feedback
● Freight forwarding confirmation
● Seal appendage confirmation
● Final packing inspection
Why should I request Guangdong Inspection LS service?
If ensuring the integrity of your order prior to transit is a priority for your business, then this service is highly recommended. Secure your interests by minimizing any loading inspection issues (e.g. product or packaging breakage) while continuing to hold your Chinese supplier accountable for a high quality shipment.
Examples of products that we inspect:

Where do we inspect?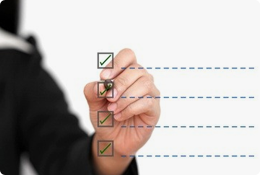 We carry out inspections / audits in most cities of China:
Quality control in Shenzhen, Dongguan, Guangzhou (Canton), Foshan, Zhongshan, Zhuhai, Ningbo, Shanghai, Qingdao, Tianjin, Shenzen, Wenzhou.
Available configurations: