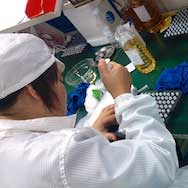 What is During Production Inspection (DUPRO) or in process quality control?
DUPRO quality inspection is the process of checking prepared and packaged products that are ready to be shipped. It takes place in the Chinese factory once the production process has begun but before it is completed.
What do we look for during DUPRO?
We work to ensure that your order meets your expectations for appearance or Acceptance Quality Limit (AQL), workmanship, size, weight, functionality, appendages, artwork, packaging, packing, and any other special requirements pertaining to the product or its destination or from your specific quality control checklist. DUPRO also includes provisions for raw materials, unfinished products, and production planning.
Benefits of DUPRO:
DUPRO gives you the ability to interface with an already ongoing production process, introduce responsive measures, and take pulse of your quality control expectations. Not to mention forecasting an on-schedule production cycle. We accomplish this by examining actual production volume to foresee any delays of your shipment inspection. This foresight allows you to step in during the production process and make any necessary changes while remaining on-schedule.
Control the quality of your Chinese supplier during production of you order.
Overview
● Mirroring golden sample quality with the rest of your production items.
● Diagnose production issues to prevent excess defective items.
● Snapshot of adherence to AQL.
● Comprehensive investigation of the production process:
● Stop cost overruns and production delays.
Why should I request Guangdong Inspection DUPRO service?
To monitor your ongoing production process and intervene (if necessary) especially if you haven't already taken advantage of our Initial Production Check (IPC) or similar service. This can also aid your supplier compliance efforts.


Examples of products that we inspect:

Where do we inspect?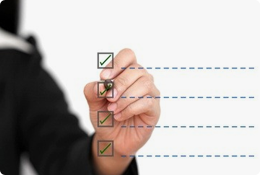 We carry out inspections / audits in most cities of China:
Quality control in Shenzhen, Dongguan, Guangzhou (Canton), Foshan, Zhongshan, Zhuhai, Ningbo, Shanghai, Qingdao, Tianjin, Shenzen, Wenzhou.
Available configurations: